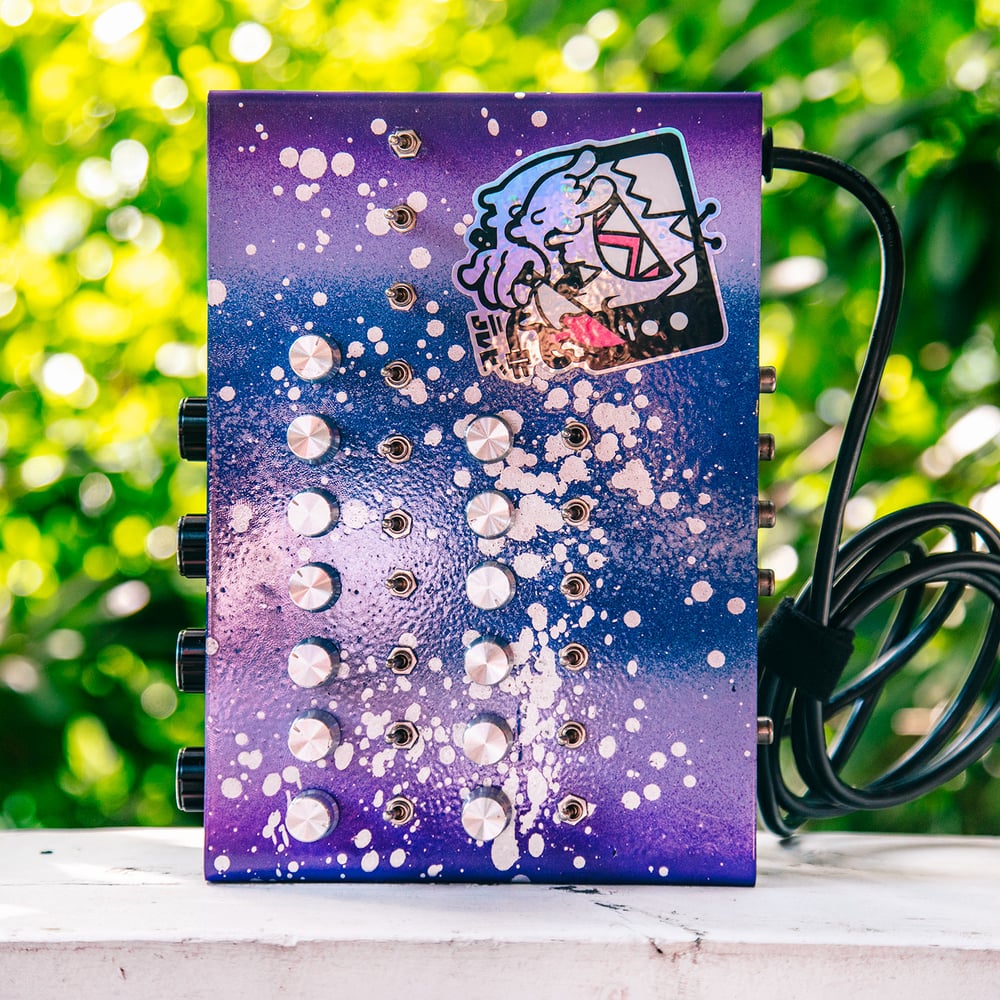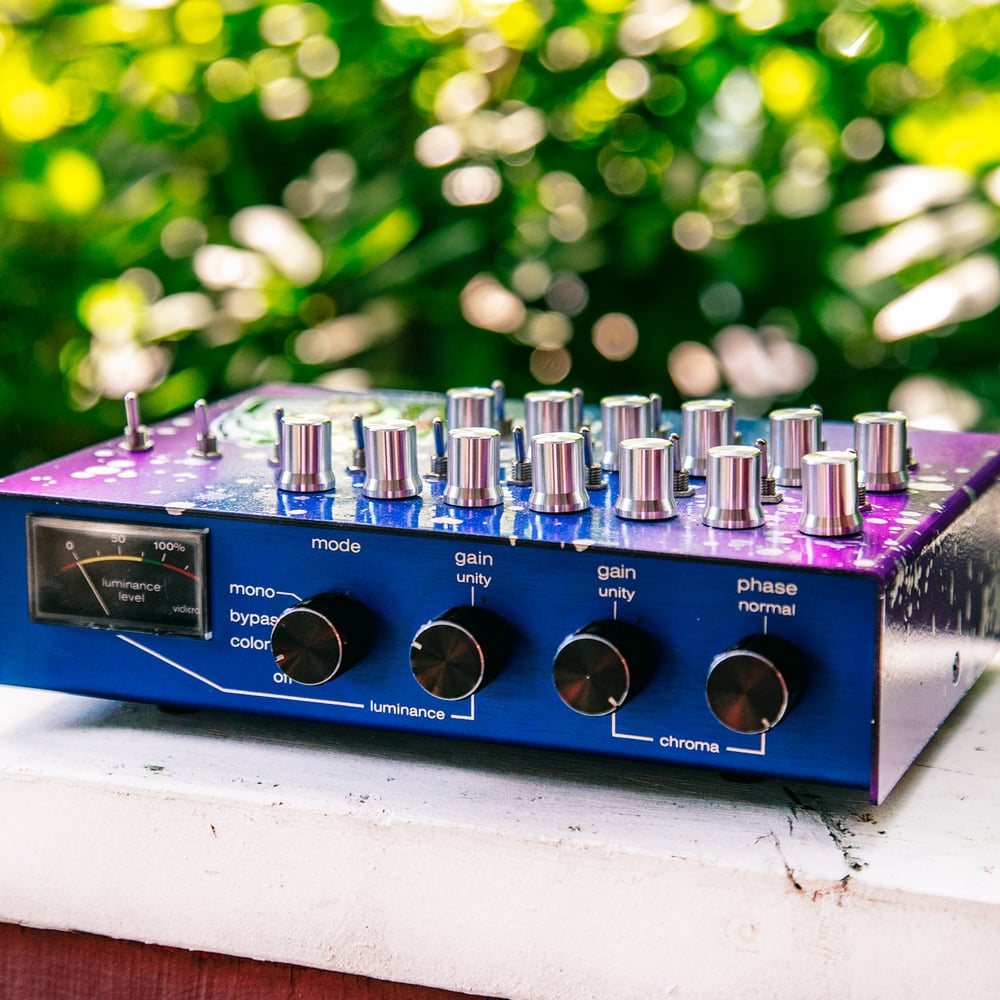 Ghostly impressions and rainbow trails will emerge from the world of video into our own. Take control of each repeated edge with 16 glitch points, 13 of which can be dialed in. Each of the 3 modes changes the mood of the device, you'll never be without an effect to suit the occasion. Completely expanded video is the flick of a switch away when you open your CRT up to the possibilities in the LINEAROCTER.
NOTE: All Coolpics.biz hardware is designed for operation with Composite input/output and is not tested for S-Video use. The LINEAROCITER is built to order so please allow 3-6 weeks for delivery!
Coolpics.biz Video Synths require a COMPOSITE VIDEO INPUT. This input can come from a DVD Player, VCR, Camcorder, Digital to Analog Converter, Raspberry Pi or Vintage Gaming Consoles that have a COMPOSITE VIDEO OUT.
Our hardware is NTSC! Buyers outside of the USA please contact us at ceo(at)coolpics.biz or message us on Twitter / Instagram before ordering!