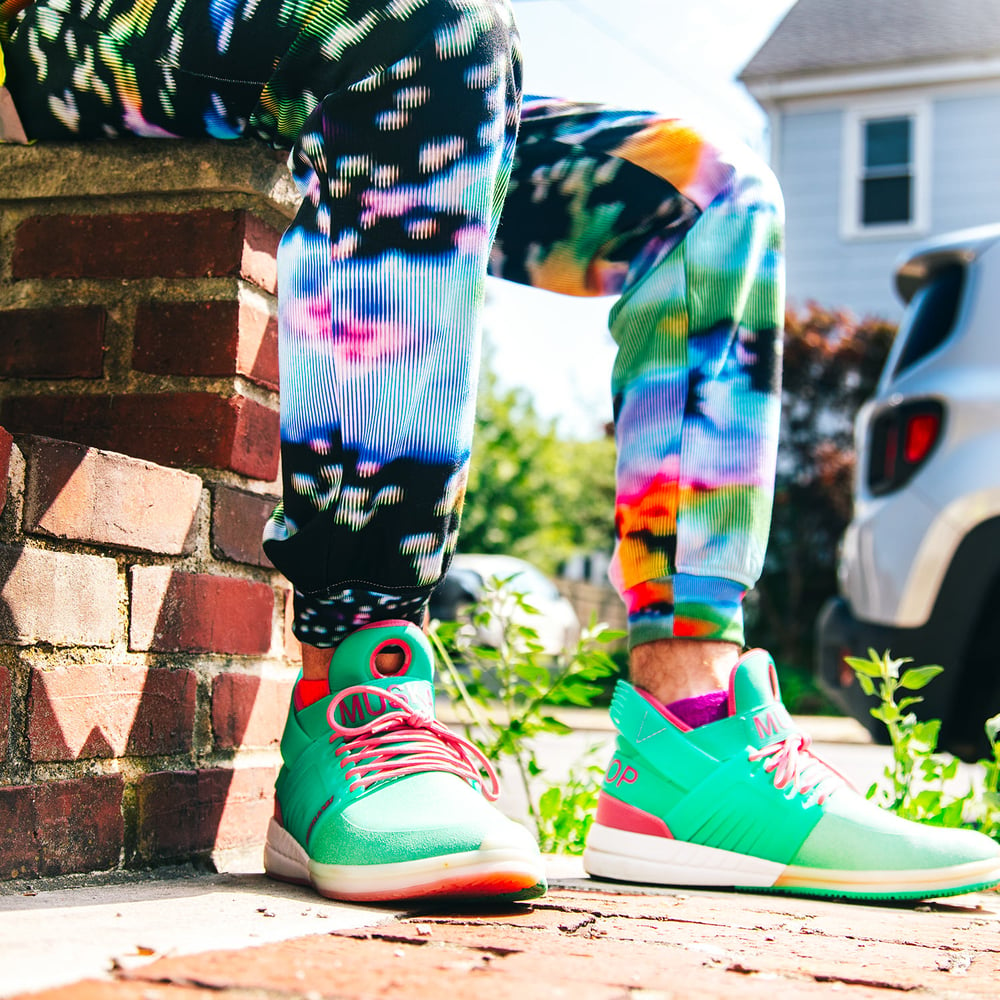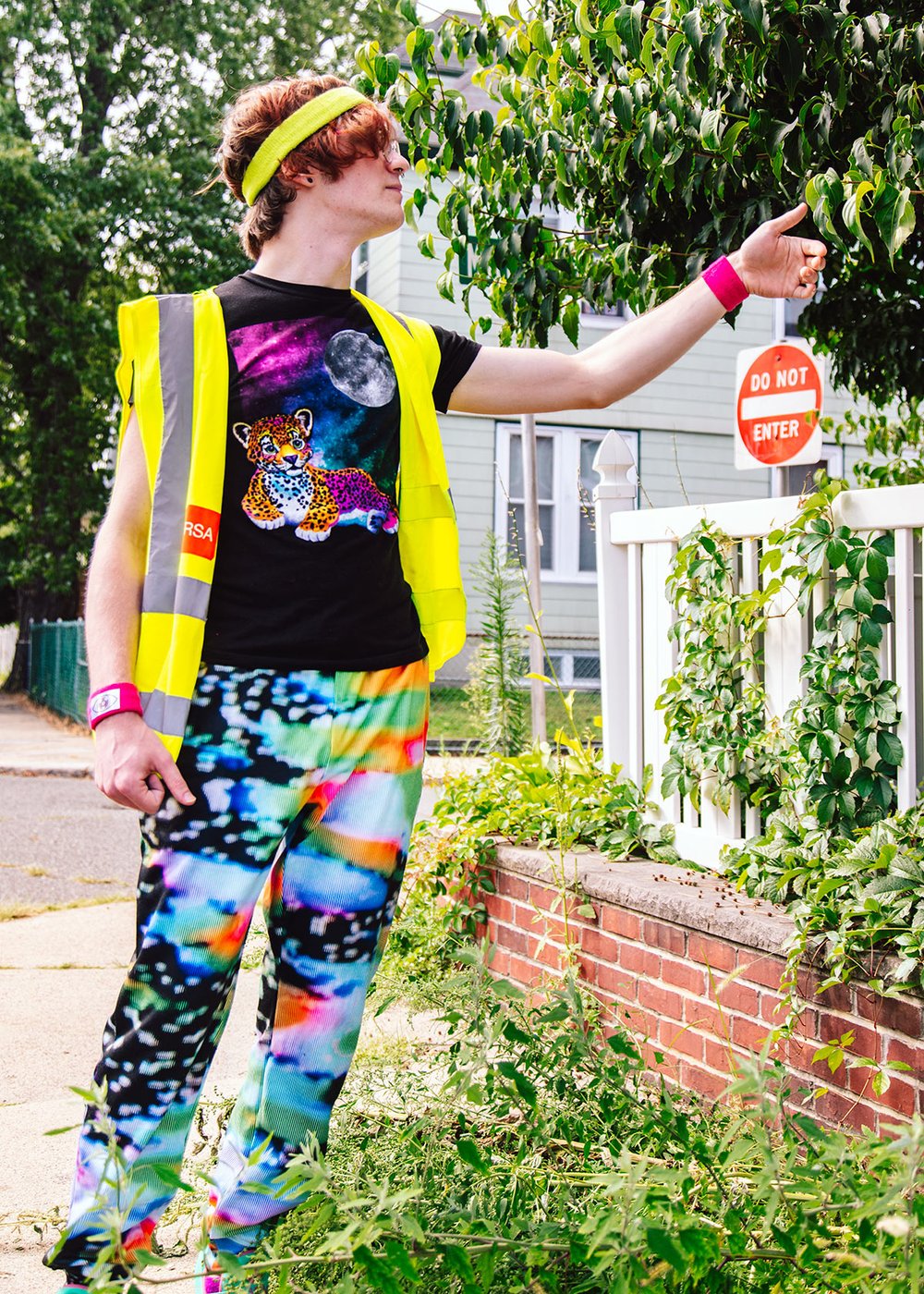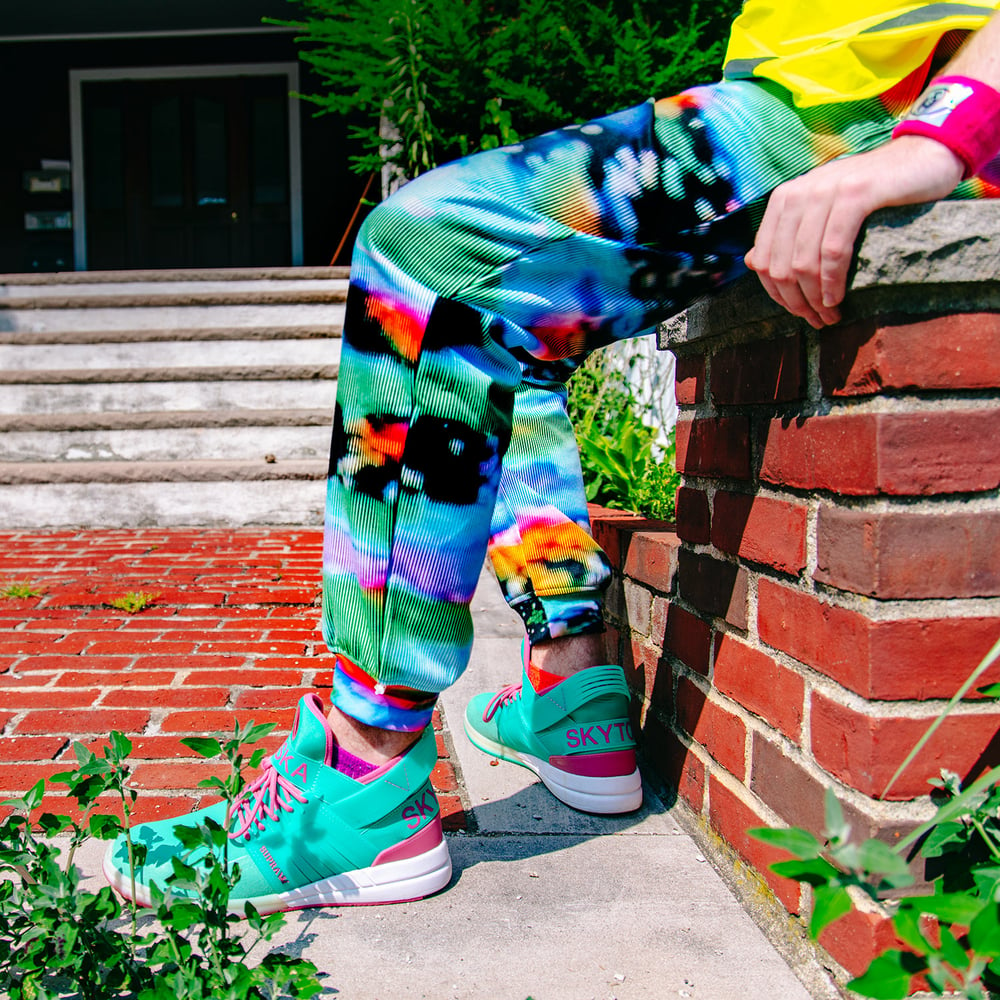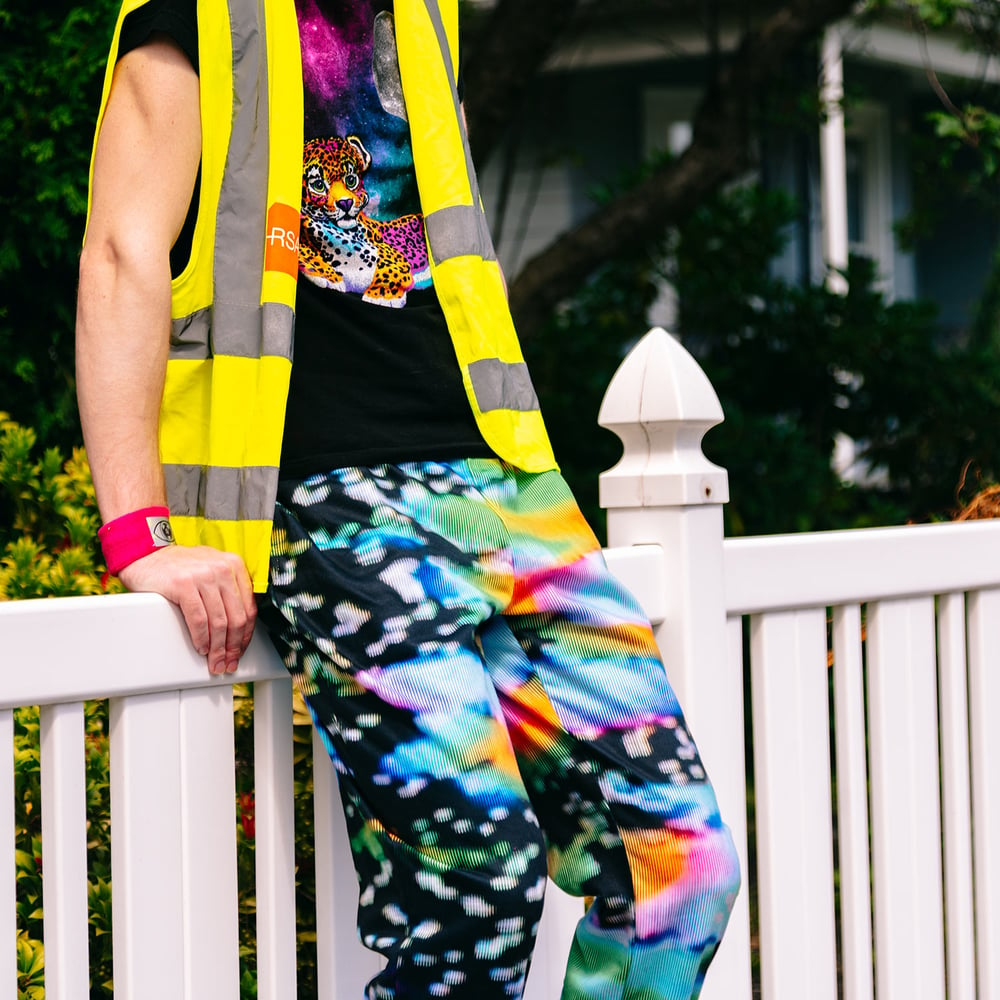 Let the jog wheels guide you...
Limited Quantity! More sizes coming soon!
Coolpics.biz clothing is printed with high resolution images of analog video glitch art. This creates a unique and trippy "digital tie-dye" effect.
Unisex Fit
Made from 90% Cotton, 10% Spandex
Machine washable
NOTE: PLEASE CHECK WAIST SIZE BEFORE PURCHASE
Medium: 28"-29" Large: 30"-31" X-Large: 32"-34" XXL: 35"-38" XXXL: 39"-41"